I've always kept my pencils, markers and brushes in used candles, old (and sometimes rusty, I admit) tin cans or plastic cups. It hasn't been a pleasant experience (especially with the latter) and it didn't exactly look that good either.
It was high time I got something fancier. I collected all old tin cans and decided to give them a total makeover. It's great what a little paint here and a simple pattern there could do.
If you'd like to try this fun and easy project at home, you are only going to need old and empty tin cans, spray paint in your favourite colour (white in my case) and all-purpose paint or permanent markers for the patterns.
Start by applying a thin coat of paint to your cans. Spray paint is the better choice here, because it covers uneven surfaces more easily. I needed three coats of paint to completely cover the metallic shine underneath and let the cans dry overnight.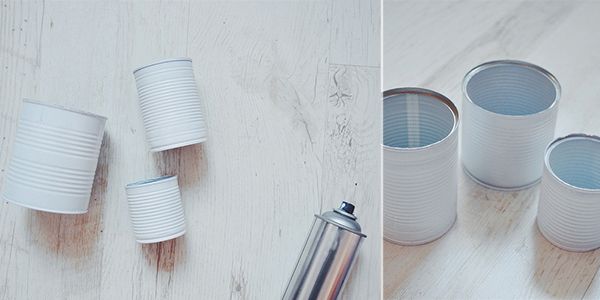 After the paint had completely dried, I used permanent black markers to draw simple patterns over. I decided to keep everything in black and white, inspired by Scandinavian design, but you can always be a little more adventurous than me and add a splash of colours here and there.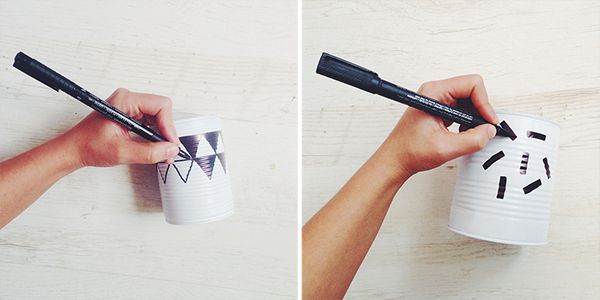 Use your new almost-designer tin cans for storing everything. Now you can be organized on a whole new *a lot prettier* level.
Have fun!